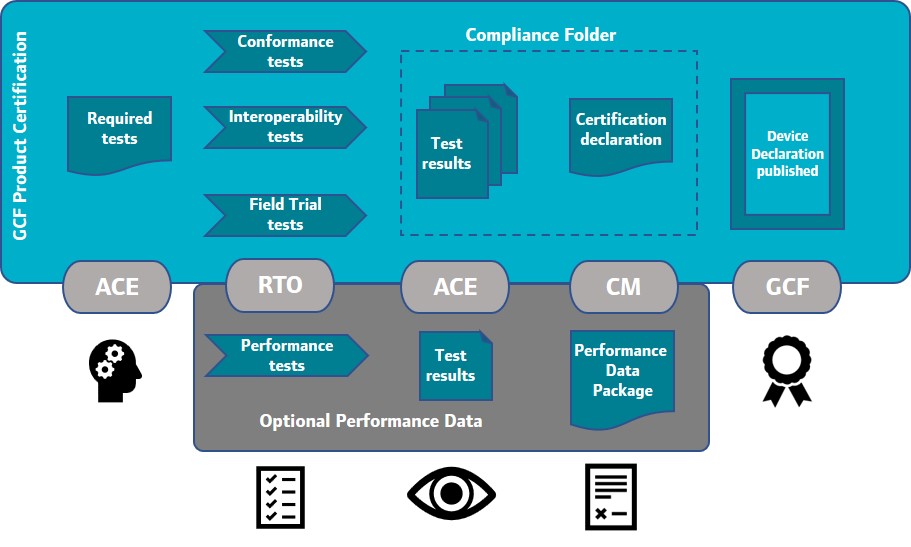 All device testing associated with GCF certification must be undertaken by an ISO qualified GCF Recognised Test Organisations (RTO).
RTO's are GCF members who have demonstrated they possess the experience, qualifications and systems to assess wireless mobile and IoT devices against GCF's Certification Criteria.
A directory of RTO's who specialise in the following test areas are listed below:
To become an RTO, a member organisation submits a declaration confirming that it:
RTO status is open to any GCF member that undertakes product testing with the exception of associate members.
Understands GCF procedures
Has the ability to conduct testing in accordance with GCF rules and the relevant RTO requirements.
Test laboratories wishing to perform GCF conformance testing must be accredited to the ISO 17025 international standard for testing laboratories. An RTO may only perform GCF testing within the scope of its ISO 17025 accreditation.
For field trial and IoT interoperability testing:
Commercial test laboratories are required to hold a current accreditation to ISO 17025 and GSMA TS.11.
In-house field trial facilities of manufacturer members must be accredited to either the ISO 9001 Quality System Management requirements or ISO 17025.