GCF expands certification programmes to meet the needs of IoT use cases
06 Sep 2023
Carlos Pedraz
3GPP standards-based communication certified for different IoT use cases
From huge factories to small farms, from smart meters to vehicle-mounted devices, internet of things (IoT) devices are being deployed in massive numbers. There are now more than 14 billion connected IoT devices worldwide, and this is forecast to grow to 29 billion by 2027 (source: IoT Analytics). These billions of devices use a wide variety of technologies, communicating in applicable frequency bands all around the world. While other wireless technologies such as Wi-Fi, Zigbee and Bluetooth are popular, cellular IoT now makes up nearly 20% of IoT connections, a proportion that is growing year-on-year.
For smartphones and other consumer-focused cellular devices, testing and certification define a well-established route to avoiding problems with a product that affect the network or other devices, and to ensuring interoperability, so that mobile devices work correctly when connected to an operator's cellular network. Similarly, IoT devices with cellular wireless connections need to connect seamlessly to mobile networks, public or private, and their capabilities need to be verified, to give confidence to all parties involved. Testing and certification are again the best approach, but the IoT brings new challenges, such as low device volumes and companies with a lack of cellular expertise.
This is where the support of the Global Certification Forum (GCF) can help overcome these challenges. GCF works closely with standards bodies, network operators, industry associations, device manufacturers and test industries to evolve its certification programs to the latest standards and technologies. In this article, we will review the challenges of testing and certification for the IoT, the industry trends as the sector evolves, and how GCF is helping ensure cost-effective, time-efficient certification programs are available.
Challenges of IoT certification
IoT devices bring new issues that are not generally encountered with high-volume consumer devices such as smartphones. For example, IoT device vendors may have many product variants for different countries or private networks with different, use-case specific, frequency bands. Devices may only sell in relatively small numbers, making cost-effective certification an issue where budgets could be constrained. Also, IoT device manufacturers may lack knowledge of cellular technologies while being specialists in the primary function of their product – an industrial sensor, a smart meter, and so on.
Ensuring cellular connectivity works properly, and the device is interoperable, can be time-consuming for a device vendor. If there are problems that need fixing, this all takes time and specialised resources that could potentially be underestimated on the product design phase. Also, if a device vendor does not certify its products or fully test them, it is running the risk of additional service costs when the product is installed, as well as performance issues with the network, which means the application running smoothly may be at risk.
GCF certification is effectively needed to launch cellular mobile devices and be successful in many countries, as key mobile operators have it as a requirement when supplying devices or providing them access to their network. Working with GCF and our partners for certification helps minimize time to market and reduce costs. Moreover, everything is a moving target in the evolving world of mobile connectivity – as new technologies such as NB-IoT and 5G NR become more popular, device vendors must adapt, and modify their products to keep up with their competitors.
State of the nation: device types and technologies
Every year, GCF certifies hundreds of different device models. In 2022, a total of 649 device models from 85 manufacturers achieved GCF Certification.
Figure 1a shows the types of devices certified by GCF in the first seven months of 2023, from January to July inclusive. Modules, which enable connectivity for most IoT devices, now make up the largest type, at 36.8% of all devices, while smartphones make up 32.7%.
For comparison, Figure 1b shows the corresponding device numbers for the three years 2020, 2021 and 2022 – with the percentage of modules rising rapidly from 26.4% in 2020 to its current figure of 36.8%. Also, the percentage of End Devices for Industrial, Automotive and Medical use cases have raised from 5.8% in 2020 to represent nearly 12% in 2023 of all total certified devices.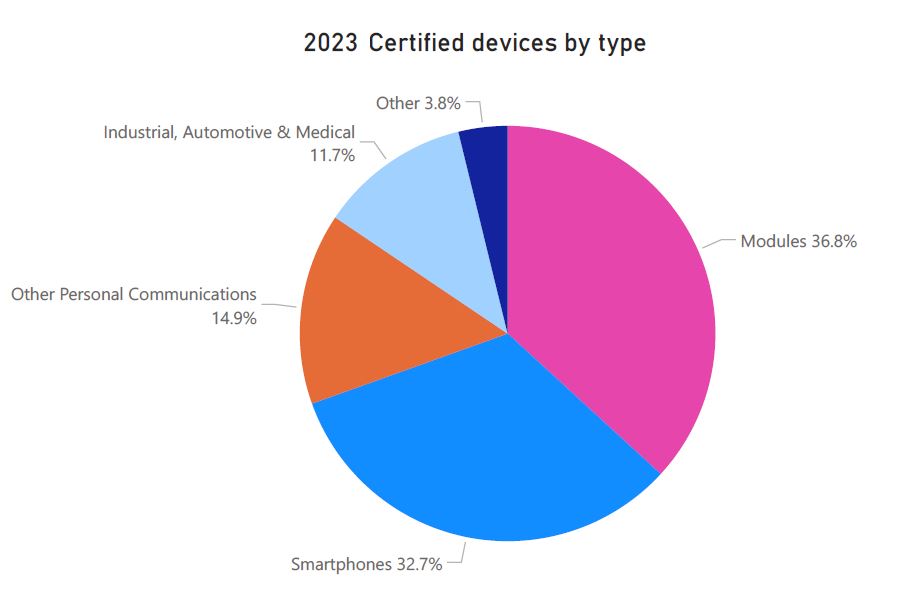 Figure 1a: January-July 2023 certified devices by type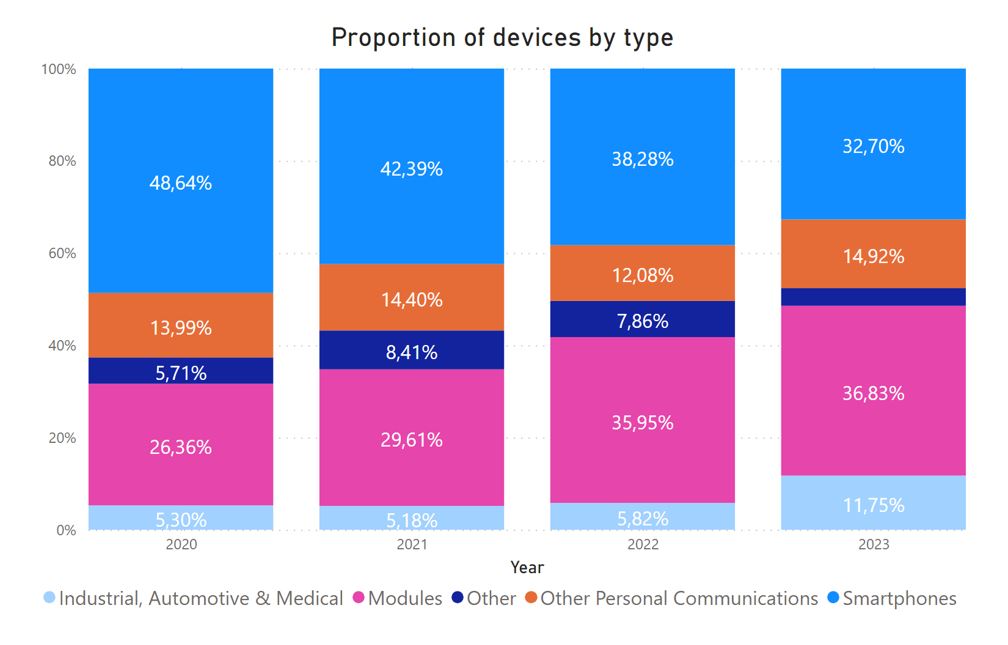 Figure 1b: 2020-2022 certified devices by type
The devices certified targeting IoT use cases now cover a broad range of network radio access technologies, including widely-used standards such as 5G NR (including simpler 5G NR-Light, also known as 5G RedCap) and 4G LTE, and IoT-specific standards, focused on low power, wide area (LPWA) connectivity such as LTE CAT M1, EC-GSM and NB-IoT. Figure 2 shows a breakdown of technologies supported by certified IoT devices, with LTE FDD being the most common option in certified IoT-oriented devices (including general purpose modules).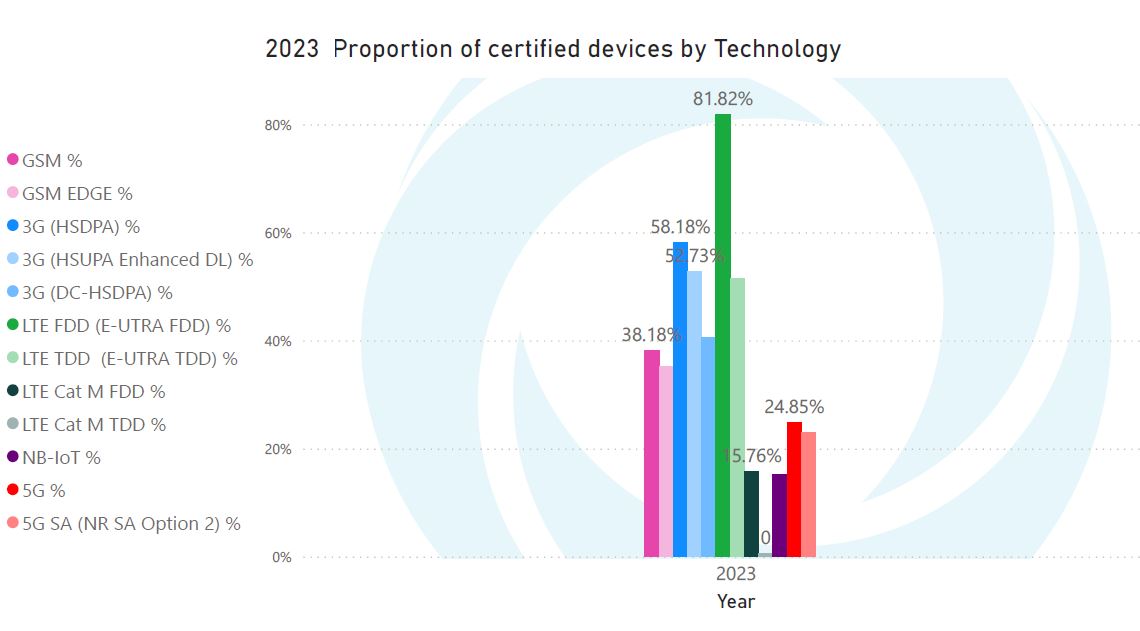 Figure 2: Percentage of certified IoT devices using each cellular technology (in January to July 2023, inclusive)
Processes for IoT device certification
GCF's activities align with its mission to enable the three steps of certification: test, certify, connect. These steps imply that GCF enables industry-agreed testing of mobile and IoT products, as well as managing industry-agreed programmes to certify these devices. Backed up by these rigorous activities, GCF provides assurance to network operators, consumers and industrial users to give them the confidence to connect GCF-certified products to networks and services.
Within GCF, the IoT Agreement Group (IAG) focuses on the testing and certification requirements for IoT devices with mobile connectivity. With many devices implementing its mobile connectivity based on embedded modules, GCF has developed a streamlined certification process for manufacturers that are integrating a module or chipset that has already been certified by GCF, within the past three years, into their IoT product. Figure 3 shows GCF's IoT end product certification process. This covers both conformance and field trials testing, while leveraging the outcome of testing done at the module or chipset level (if applicable) in these two areas.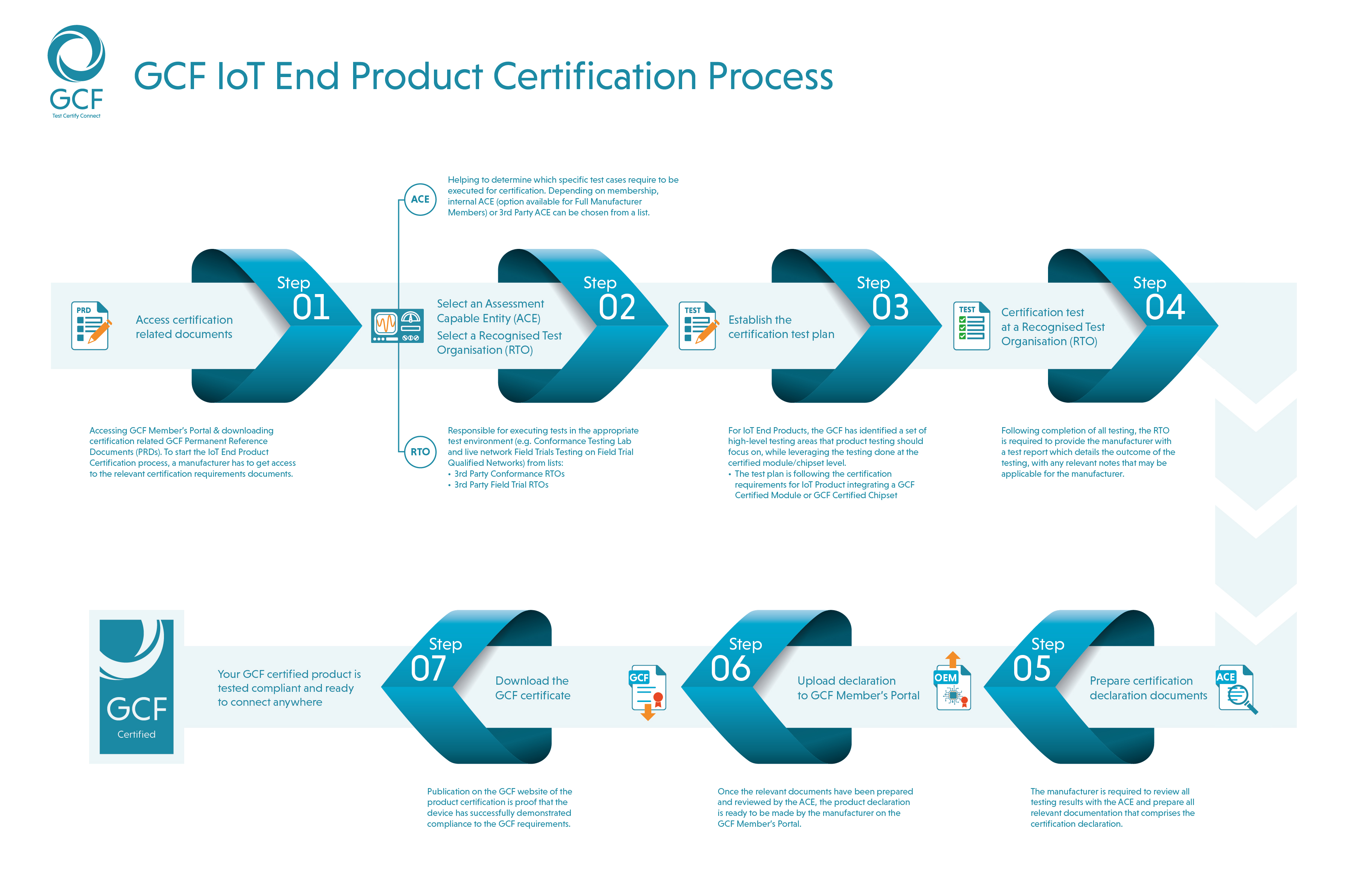 Figure 3: GCF IoT End Product Certification Process
Targeting the needs of specific verticals, GCF has also partnered with other industry organizations, such as TCCA for mission critical services, 5GAA for automotive-specific use cases and oneM2M for the IoT-oriented service layer, in order to develop specific certification programmes tailored to the needs of vertical industries.
The evolution of IoT
The technologies used in IoT devices and networks continue to evolve and develop, and GCF's certification program is constantly changing to keep pace. Expected future changes include increased usage of C-V2X (cellular vehicle-to-everything) devices, as well as satellite connectivity for IoT using non-terrestrial networks and self-powered Ambient IoT. We also expect to see more standards-based solutions and used cases aimed specifically at defined verticals, such as maritime and railways.
Recently, GCF announced that it is adding support for 5G NR Reduced Capability (also known as 5G NR-Light or 5G RedCap) to its certification program. 5G RedCap was introduced in 3GPP Release 17, and enables devices that do not need high data rates to take advantage of the advanced features and spectral efficiency of 5G NR, while keeping power consumption and cost low. Remote SIM provisioning based on GSMA-defined eSIM IoT, targeting simple, unattended or remotely attended IoT devices, is another emerging technology for IoT devices, and will be included in GCF's certification program. Delivering or swapping physical SIM cards can be a challenge in the IoT industry, with IoT devices often inaccessible or in far-off locations. 2023 has also seen the addition of release 2 of oneM2M, a major global IoT standard, within GCF's program. Certification of oneM2M release 3 is also on the way.
Engagement with GCF
Founded in 1999, GCF is the globally recognised quality mark for devices that include mobile connectivity. As of July 2023, GCF has more than 350 member organisations from the major mobile network operators, device vendors, the test industry and other relevant industry parties, including over 170 device manufacturers across more than 25 countries. The GCF suite of certification solutions is recognised by network operators and service providers around the world. GCF certification verifies the interoperability of wireless devices with different network elements, vendors' infrastructure, and other services. This is achieved by combining laboratory-based conformance and interoperability tests with field trials on multiple commercial networks. As it is a member-driven, contribution-focused organization, GCF members can participate in defining the priorities for GCF's evolution in the IoT space.
Conclusions
Future growth of the cellular IoT market depends on the evolution of the standards, and proven interoperability between devices and networks – or between devices and other devices. This interoperability requires a trusted partner, that can give all participants the confidence that everything will work with everything. GCF has taken on this role, providing the certifications that will enable the IoT to continue to thrive, expanding in size and capabilities as it embraces new cellular technologies.