Five reasons for becoming a member of GCF
12 Mar 2019
Dervilla O'Shea - GCF Office
If you are a player in the wireless eco-system, whether an operator, device/IoT manufacturer or an organisation which needs to keep abreast of developments then, if you're not already a member, you should be carefully reviewing your approach to the market.
Three main categories of GCF membership are available, each conveying a range of benefits, not least of which is access to the well-established certification programme.
Here are 5 excellent reasons for becoming a GCF member:
GCF certification opens up significant business opportunities
GCF certification opens up global markets to members as the certification portfolio covers all relevant parts of international standards. Once type approved, certified devices can be sold for use on up to 800 mobile networks worldwide, giving access to the global operator community which collectively invests billions of dollars in device marketing. Since its foundation, GCF has certified over 7000 products, driving hundreds of millions of $US in sales, as illustrated in Figure 1.
By following the well-developed GCF certification process manufacturers can also reduce their time to market with new devices.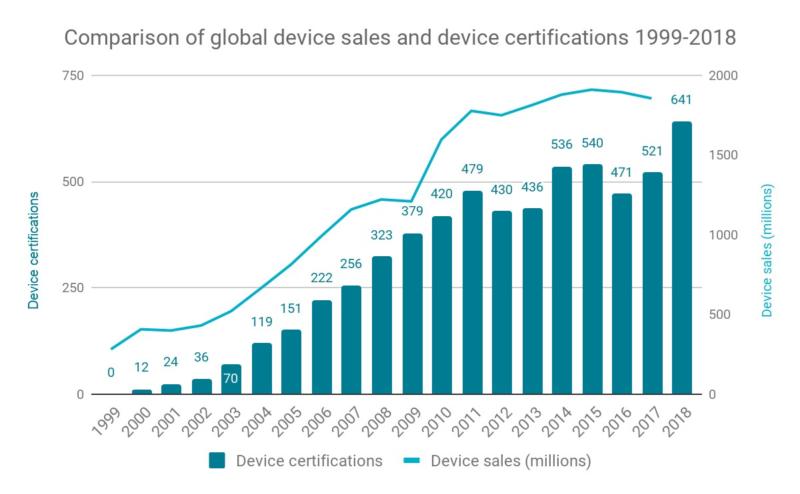 Figure 1: GCF device certifications since 1999
GCF certification can have a huge impact on costs
GCF certification enables device and IoT manufacturers to reduce costs in a number of ways.
Cumulative testing costs are reduced when supplying equipment to multiple operators, as illustrated in figure 2
Platform certification also enables cost savings in this era of increasing integration. A platform with specific functionality can be certified and then an end device which integrates several platforms may not need further certification, depending on the characteristics of the integration
Manufacturers also benefit from the economies of scale and the competitive market in test tools and services created by the certification programme

Figure 2: Manufacturers cumulative testing costs
GCF certification also enables network operators to reduce internal testing costs by up to 80% due to simplification of the process for identifying network-compatible devices. Further cost reductions are achieved by the elimination of the need to duplicate GCF tests.
GCF certification will protect your brand
Certification protects a manufacturer's brand reputation from being damaged by products that do not connect correctly. Research has shown that on average, devices which have not undergone GCF testing can suffer call drop rates of up to 20% above the industry average. Device and IoT manufacturers who incorporate GCF certification into their quality programmes demonstrate interoperability and conformance with global standards.
Operators which promote the use of certified devices on their network will suffer fewer outages due to incompatibilities. As well as reducing operating costs, this will increase customer satisfaction and reduce complaints. Additionally, the reduced time to market facilitated by GCF certification will enable operators to have a wider, more up-to-date portfolio of devices and associated services.
GCF certification is highly relevant in today's wireless industry
GCF currently has over 300 members including most of the world's key players across the mobile eco-system, covering device and IoT manufacturers, operators and representatives from the test industry. Certification decisions and work is carried out by working groups formed from and led by GCF members, ensuring that the GCF certification portfolio meets the needs of the industry.
GCF works closely with the world's leading standards organisations – primarily 3GPP but also references other global standards such as GSMA, NFC Forum, OneM2M and OMA SpecWorks. This means that GCF's certification portfolio evolves along with the industry ensuring that relevant test cases are available for current technologies, as they are deployed.
GCF has a strong track record and legacy
Since its foundation in 1999, the GCF certification scheme has constantly evolved in alignment with developments in mobile technologies and the changing needs of the industry, ensuring the continued relevance of its programme. In the 12 months to April 2018, GCF certified over 550 devices and the wide mix of certified devices from 2017 statistics is shown in Figure 3.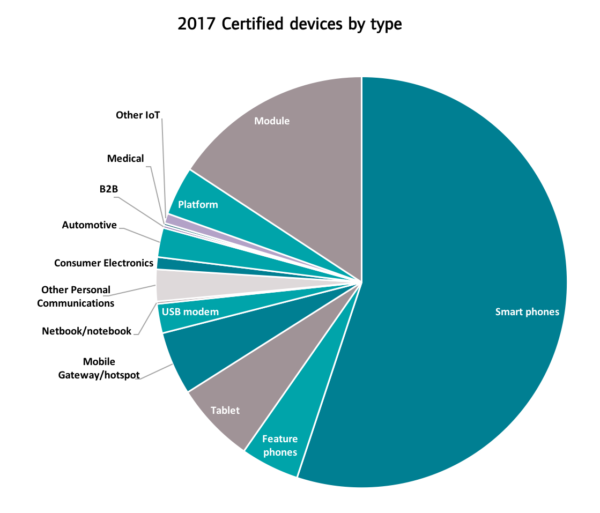 Figure 3: mix of device types certified by GCF
Today the programme is the only wireless product certification scheme which covers all of the following technologies:
LTE, LTE Advanced and Advanced Pro (3GPP)
3G WCDMA (3GPP)
GSM (3GPP)
CDMA2000 (3GPP2)
Looking ahead, reliable connectivity will be critical to the success of the Internet of Things. In recognition of this, and the specific needs of the IoT ecosystem, GCF has extended its certification scheme to cover the three 3GPP low power wide area standards LTE Cat-M1, NB-IoT and EC-GSM-IoT. An IoT-specific Agreement Group (IAG) has also been established, as a dedicated forum of experts to develop and maintain certification criteria and tests for IoT device features, services and applications.
Always ready to support the latest technology, the GCF certification portfolio has further expanded from core wireless technologies to support specific vertical sectors, such as the fast-growing market for automotive applications.
GCF's structure and approach will ensure that its certification programme is always relevant, particularly as the market evolves towards 5G.
So, if you're not already a member then you should be asking yourself why!