GCF's experience will be highly relevant to the successful commercialisation of 5G which is expected to include at least one new wireless technology implemented across a very wide range of frequency bands.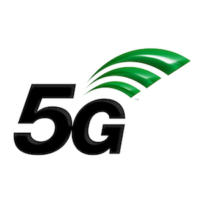 3GPP finalized a "non-standalone" (NSA) 5G mode for enhanced mobile broadband (eMBB) use-cases in December 2017. A "standalone" (SA) new radio (NR) is expected to be standardized by September 2018. Non-standalone mode will leverage LTE connections and complement them with 5G NR carriers to boost data-rates and reduce latency.
Initial estimates suggest that nearly 600 test cases will be required for the NSA and SA new radio elements of 5G that will be defined in 3GPP Release 15. These test cases will need to be written in TTCN, the programming language which is the de facto standard globally for writing protocol test cases.
GCF has offered to contribute up to €156,000 towards the cost of developing the required TTCN test cases during 2018: this will help ensure that 5G device certification is available in time to support early standards-compliant deployments of 5G from late 2018 / early 2019.
Building on experience gained from the successful introduction of certification for technologies such as 3G, HSPA+ and LTE, GCF has starting to define its certification framework for 5G. Four main classes of testing have been identified for 5G certification: Protocol, Radio Resource Management (RRM), Radio Frequency (RF) and Positioning.