GCF membership is open to any operator of a network based on any 3GPP or 3GPP2 technology: 5G, LTE (FDD & TDD); 3G/HSPA/DC-HSPA; GSM/GPRS/EDGE.
GCF Certification assures operator members that mobile devices will:
Perform correctly on their network infrastructure
Deliver a seamless roaming service
Associate the operator's brand with high quality service delivery.
GCF Certification is supported by operators with interests in markets worldwide.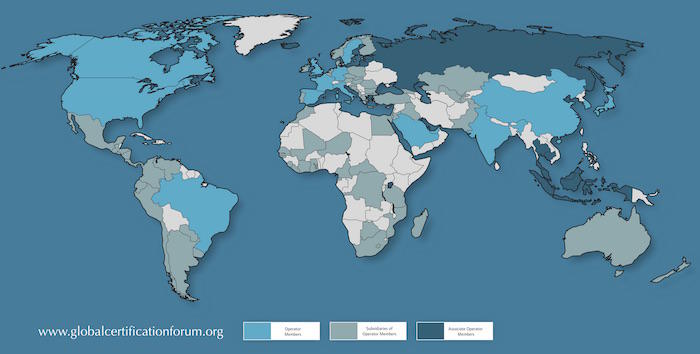 The transparency of the GCF scheme allows operator members to focus their own testing activity on requirements specific to their own network or service proposition rather than common areas covered by GCF.
Five types of Operator Membership are available: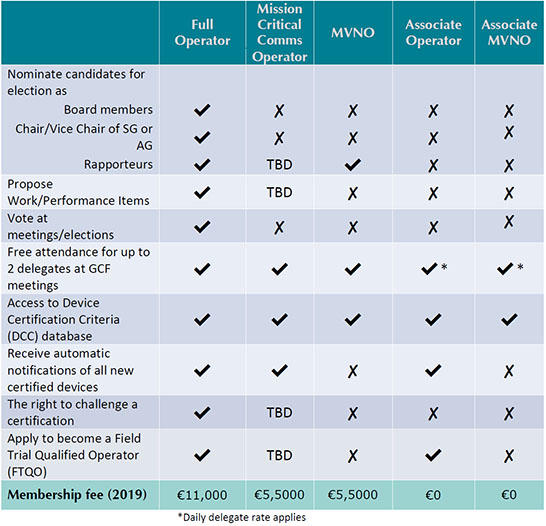 Joining GCF is a straightforward process that starts with a

Membership Application Form
GCF is currently finalising the membership privileges for Mission Critical Communications Operators and expects it to be concluded ultimo March.
Contact GCF to discuss your membership requirements. Associate Operator Membership can be used as a stepping stone to (full) Operator Membership.